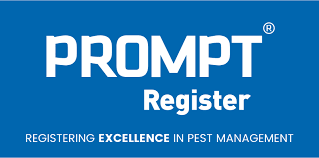 Emergency Pest Control Treatments in Wakefield
Whether it's rodents, insects, or birds causing you trouble – we've got you covered. We offer a wide range of pest control treatments to both domestic and commercial properties across Wakefield and Leeds, as well as the surrounding areas of West Yorkshire.
Here at Vermicure, our mission is to help homes and businesses to stay protected against the threat of pest infestations by delivering high-quality pest control services. Rated Wakefield's best pest control company, you can trust our professional pest removal and control services to have you pest-free as soon as possible.
Our pest control technicians are highly qualified and extremely experienced, meaning you can be confident in our abilities to have your property pest-free in no time. So, if you're based in Wakefield and looking for help with a pest problem, look no further! Contact us today to book your pest control treatment.
Discover more about the pest control services we offer below.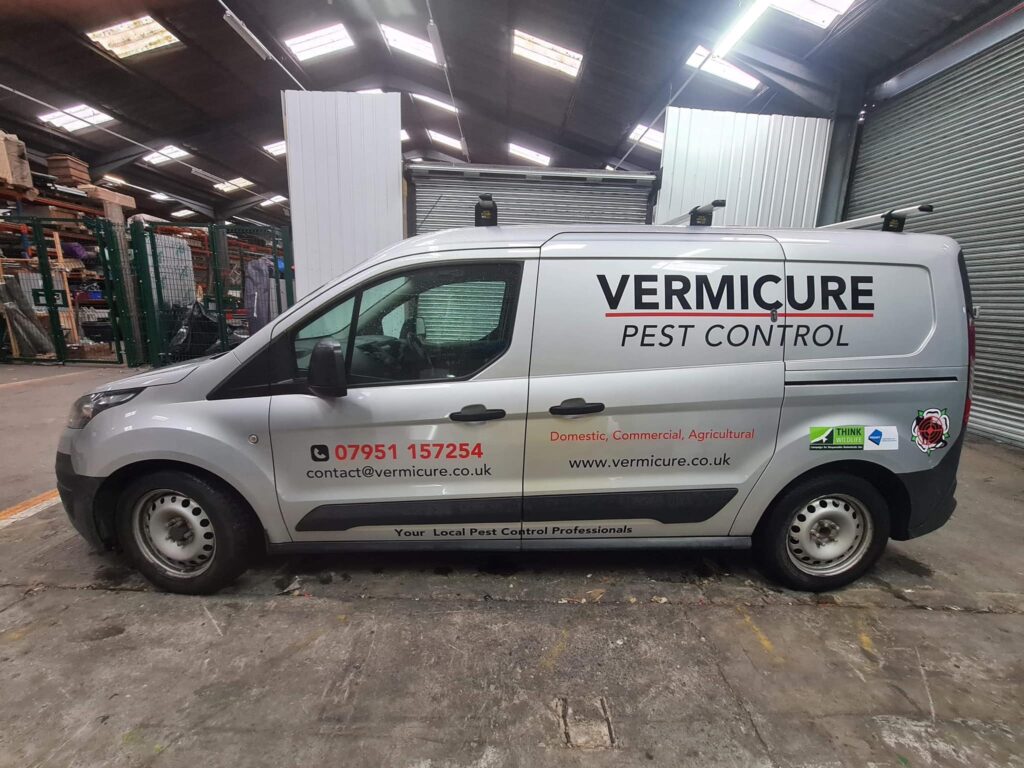 Why Choose Vermicure?
We're proud to offer our expert pest control in Wakefield and the surrounding areas of West Yorkshire; but why should you trust us?
Emergency 24/7 Callouts available
Local technicians based in Wakefield & Leeds
Voted Three Best Rated Pest Control Company in Wakefield
We will visit your property within 24 hours of your call
Won the Prestige Awards for Yorkshire region 2022-2023
Humane & Effective Control Methods for all Pests
RSPH Level 2 Qualified
Shooting License for Pest Control
Liability Cover of up to £5 million
Our Pest Control Process
We believe in simple, but highly effective pest control, which is exactly what we provide to all homes and businesses across Wakefield and across the county of West Yorkshire.
Thanks to years of experience in the industry, we've developed a highly trusted three-step programme that completely eradicates your pest problem, while also ensuring that the pests cannot return in the future.
Control the Problem – We use a wide range of pest control solutions, including trapping, shooting, poisons, baits, and even Terriers to fully clear the problem area of all pests.
Remove the Pests – We then dispose of all pest evidence and deceased pests securely and safely in a responsible manner.
Pest Proofing – Once all pests have been removed and the infestation has been cleared, we will proof the problem areas to ensure the pests cannot return in the future.
If you've noticed signs of pests on your Wakefield property, then it's time to contact the professionals. Contact us today to organise a site survey and get started on our three-step programme to keep your home or business pest-free.
Kieran was out within hours really good guy overall also to add a top job in one sweep, definitely has me as a customer for the future. Keep it up fella 👍
Kieran came at short notice to remove a wasps nest at my mums excellent service
Charlotte Fautley
2022-08-04
Very happy with the service received regarding a wasps nest at my property. Came out within 24 hours. Friendly and knowledgeable. Dealt with the nest straight away. Would definitely recommend!
Jeanette Wilson
2022-08-01
Rang yesterday about a wasp nest… arrived today, at the time he said. Dealt with straight away and it's both fast and effective solution to a potentially dangerous nest Would highly recommend Many thanks
Robert Gordon (Step To Me Dance)
2022-07-31
Absolutely 5Star! Called about a wasp nest. Came same day very quick and removed straight away. Cheaper than going to council. Would highly recommend 👍🏼👍🏼👍🏼👍🏼👍🏼
Swift efficient service and fair price
Matthew Robertshaw
2022-07-28
Quick response and great service would recommend.
Nicholas Deeney
2022-07-26
Brilliant service, Kieran came out the same day to treat a wasps nest in my loft. When he got here he discovered that we actually had two wasps nests. After treating them both, two hours later the wasps had completely gone. Couldn't ask for a better service. Kieran is polite, friendly and informative.
Replied to my enquiry immediately, and arrived to treat the wasps nest within an hour. Great service, I would recommend to anyone needing pest control.
I am highly delighted with this young man.very professional and friendly.Good to have at the property.Highly delighted,even assured me if they don't all go, because of rain ,he would return free of charge.would definitely recommend.Marie Brooks.
Commercial Pest Control in Wakefield
We know that pest infestations can happen to anyone, and this includes businesses. Unfortunately, pests and businesses just do not mix. Their presence on your commercial property can place you, your staff, and your customers at serious risk and the damage they cause could leave you needing costly repairs that eat into your profits. Plus, pest problems in a commercial property can severely affect your brand's reputation and send potential customers running, which is why we offer discreet, emergency pest control services to all business across Wakefield and the county of West Yorkshire.
We've helped hundreds of businesses across Wakefield and Leeds, from small, local businesses to large, national companies, removing all evidence of pests so they can get back to business as usual. Our commercial pest control services are available for all industries, including hospitality, retail, education, healthcare and more. We also offer pest control management contracts for local companies looking for regular pest maintenance throughout the year.
If you've noticed signs of pests on your commercial property, then don't delay! Call us today on 07951 157254 or email the team at contact@vermicure.co.uk for more information, or to book your commercial pest control service in Wakefield.
Which pests do you service?
How much does pest control in Wakefield cost?
Which locations do you service?
Do you offer NHS & government discounts?
Do you offer pest control services for domestic properties?
Do you service commercial sites?
How do I know which pest is in my home?